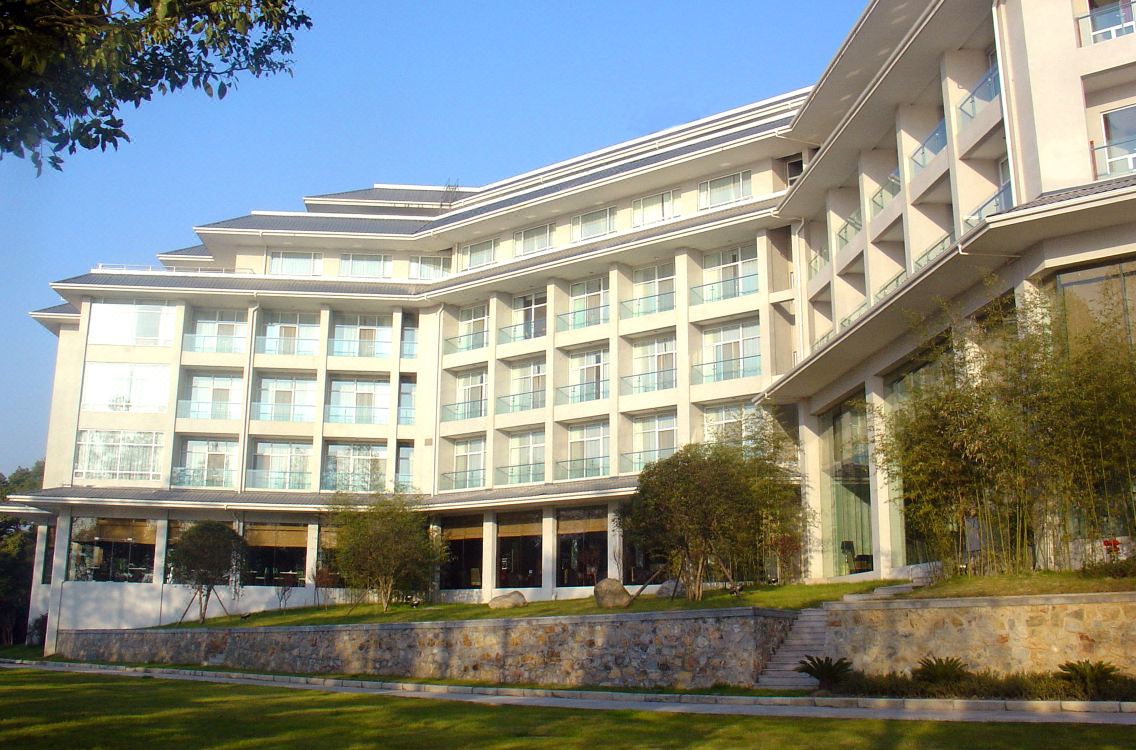 East Lake Hotel is located in Wuchang, the urban center of Wuhan, near the Chu River and Han Street. Due to its convenient location, plenty of tourist attractions are located around the hotel, including the Yellow Crane Tower, East Lake and the banks of the Yangtze River, all just 20 minutes away by car. Guests are also just a ten-minute drive away from the Wuchang Railway Station.
This Wuhan hotel has been around for more than half a century, but was closed for renovations between 2006 and 2010.
Diners can enjoy a meal at the health-focused Zheng Yuan Chinese Restaurant or try food at the Guobin Western Restaurant. The hotel also offers a Taiwanese restaurant and a Western-style bakery.
Guests looking to stay active can work out in the hotel gym, challenge a friend to a game of tennis or table tennis as well as cool off in the indoor swimming pool.